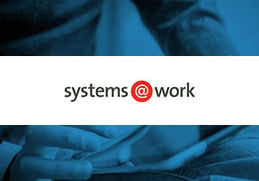 Our partner systems@work has announced the release of expense@work, time@work and forms@work Version 5.0.4.
Version 5.0.4 contains the following enhancements and bug fixes:
List of enhancements:
Option to prevent switch of identity if Employee is logged in.
The system no longer switches page to show unattached linked documents after a document is removed in Item view.
You can now allow the appending to a form from an App form by Form Type rather than only at system level.
It will be possible to edit within the mobile App during authorisation (once a new App version is released).
Forms available for App Authorisation will not require that Auth. Modification be suppressed.
It is now possible to override Analysis Value Restrictions set on Employee or Project in Ledger Modification and Approvals.
Analysis P07 is now visible in Professional Services Workbench – Portal Setup.
Notes are now validated if Empty and Required when a Form is validated from the systems@work App.
Disabled analysis on Form no longer causes an error (Field is Mandatory) if Mandatory Analysis is created when Expense Types already exist.
Login speed has now been greatly improved for hosted implementations.
Data Import to Budget now allows a Transaction Type of TIMESHEET.
A Form submitted with warnings can now be submitted even if an Advanced Submission Message has been set up.
Improved visibility of attachments and related buttons.
Settings on a Form Type regarding Use Timesheet Project Filters are now correctly interpreted by App Web Services.
Importing Expense Type to Form no longer fails with validation error Value must be an integer.
XMLtoTEXT is now installed into XSLStylesheets folder in WEB when Ledger Export Suite is installed for expense@work and forms@work.
Submitting a Form is now possible when Print after submit is used.
For more information about the latest release feel free to call us on +44 (0)203 866 8800 or send an email.