Like many companies, here at Eclipse, we try to ensure that our internal Microsoft applications are kept up to date with the latest service packs and releases as and when they become available, although we do tend to steer away from installing the very latest software releases for use in our live environment, preferring to use software that has been proven in the market.

Therefore, on recently receiving an email from Microsoft detailing the impending "end of support life" for various client and server operating systems, relational databases and desktop solutions, it passed through my inbox without raising any alarm bells.
However, this did get me thinking about the complexities and pitfalls that many organisations could face should they not pro-actively monitor these Microsoft (and other vendor) end of life support dates and plan for the appropriate upgrades.
Planning – who should be involved
When planning upgrades, it is important to consider the infrastructure, database and desktop applications in conjunction with the business applications being run by the organisation, as these often rely on specific versions of the Microsoft components/applications to operate efficiently.
In order to develop a plan that will minimise potential for serious disruption and mitigate any risk, it is important to include all interested parties from both a user and support standpoint. Participants should include, appropriate IT resources, business and finance department users, along with the relevant partner organisation(s) who support the business applications.
Issues caused by un-planned upgrades
Before writing this article, I reviewed our support log to see what type of application software issues had been reported to our helpdesk that could be directly attributed to "unplanned" infrastructure adjustments/upgrades.
There were a significant volume of calls reported, (representing around 4% of total calls received by the helpdesk) all of which, without exception, were disruptive "connectivity" problems, which resulted in various degrees of system down time.
Please find below examples of the type of calls we received:
| | |
| --- | --- |
| Issue | Comments |
| All users unable to run any finance system reports using finance system add-in for Microsoft MS Excel 2010. | All client workstations had been upgraded from Microsoft Office 2003 to 2010. Installed version of finance system reporting add-in was only compatible with MS Excel 2003. |
| No-one able to connect to the finance system or run any reports. | Service Pack 2 had been applied MS SQL Server 2005. Installed version of the finance systems was only compatible with MS SQL Server 2005 SP1 and lower. |
| Users in one office unable to access finance and electronic banking applications. | Client workstations in one office had been upgraded from Windows XP to Windows 7 overnight. Finance and electronic banking applications only compatible with Windows XP. |
| Front office system no longer able to integrate (accounting entries) into finance system. | Front office SQL database had been upgraded from SQL 2005 to SQL 2010. Finance system was running on SQL 2005 and would no longer communicate with the front office solution. |
Interestingly, the majority of calls placed could be attributed to a change/upgrade of the "client" workstation, as opposed to server related changes. This would seem to suggest that organisations spend time planning changes/upgrades when it affects the server side of the application, however much less thought is given to client side changes.
Conclusion
In all of the above cases, an upgrade to the application software was also required to be performed to ensure compatibility with the newly installed/upgraded environments. These examples really highlight the need for open lines of communication within your own organisation and your support partner to ensure that these types of issues do not arise.
Over the coming months, in order to help our clients carefully plan their upgrades, we will be running a series of webinars that will provide a best practise approach to system upgrades. Please look out for the webinar invitations.
For information on upgrades, please call +44 (0)203866 8800 and ask to speak to Richard Huges. Alternatively, send us an email.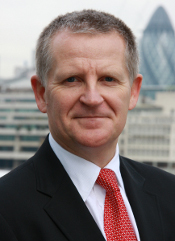 About the Author
Gary Waylett, CEO, was a founding partner of the Eclipse Computing Group in 1987 and was responsible for establishing the business consultancy teams at Eclipse offices in the UK, Europe, US and Japan. Gary currently has overall responsibility for Eclipse operations in Europe and the US.