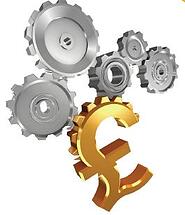 Finance managers are virtually unanimous in their desire to eliminate paper from the finance department. According to recent research undertaken by Redshift Research on behalf of Eclipse, 88% consider removing paper to be important. The drivers for this change are clear:
Cost Reduction: The on-going lack of economic growth creates continued pressure on margins. Paper-based processes are cumbersome and risk expensive errors.

Cashflow: The recently introduced EU Late Payment legislation demands organisations pay invoices within 30 days. eInvoicing combined with automated payment processes are key to meeting the new payment timescales.

eProcurement: There is growing demand from supply chains and government to adopt electronic procurement systems with processes that are underpinned by electronic documentation.
However, despite having clear intentions to embrace electronic documents, our market research study confirmed that paper still dominates. Just 52% of organisations are currently scanning finance documents such as purchase invoices, sales orders and contracts, for distribution electronically. The result is a continued reliance on printing and posting documents. Other key findings in our research were:
44% of sales invoices are sent out in paper format by post
45% of purchase invoices are received in paper format by post
46% of organisations are still manually re-keying purchase invoices into the accounting system
35% are still manually moving invoices around the organisation for approval
So what are the key steps you need to take to achieve effective spend control via finance automation? Here's our advice:
Scan 100% of documents: use Optical Character Recognition (OCR) to capture information that can be matched against the finance system to achieve real-time validation.
Store documents in a repository: this enables rapid access to information.
Introduce workflow to streamline invoice approval: embedding a number of business rules enables you to impose control over invoices irrespective of value or multi-site location.
Integrate with the finance system: this automates the creation of electronic invoices and capture of purchase invoices for authorisation and subsequent posting to the purchase ledger.
For a free copy of the Eclipse Research Report, 'Researching the Future of Efficient Finance' and more advice on how you can automate core financial processes: