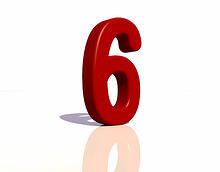 In today's competitive market it is important for organisations to have as great an edge as possible. Many businesses struggle because they fail to adapt with the times and are not equipped properly for the modern marketplace. Successful business processes are crucial to the growth of a business. As your business grows and evolves your processes should too.
Here are 6 ways you can transform your business processes with market leading technology:
Integrate your business applications
Changes are happening so quickly so you can't afford to be tied to the complexity and rigidity of your legacy systems. Through implementing a flexible platform that integrates applications, analytics and social media, organisations can get common reporting and analysis, workflow and business monitoring. The Infor ION integration framework ensures that applications operate together seamlessly to execute business processes in one, consistent architecture. Major benefits of implementing such a solution, include, the acceleration and increased accuracy of business decisions as a result of instant insight across all business areas, consistency through all business processes and improved client relations due to monitored service levels.


Work anytime, anywhere
Being tied to a desk or even a laptop has become in-compatible with the way we live and work. There is an increased requirement for organisations to be able to monitor their businesses, perform key tasks and keep moving where they want and when they want. Infor Motion is a tool that enables you to keep your business rolling on the move using the mobile device of your choice. Implementing such a solution can increase response times, improve decision making and change the way you work going forward.

Access your data in real-time
Businesses have always used some form of analytics to get the business intelligence they need. However, in this era where there is more data, there is a greater need for data to be timely and relevant. Organisations should find a real-time analytics solution that integrates well with mobile devices so that staff can access the latest information at their fingertips. Infor Analytics provides access to real-time analytics pre-built to meet specific industry needs, personalised dashboards, workflows and alerts—with changes synced automatically to your desktop.


Automate your processes
It's time for companies to automate their business processes and realise the benefits, from immediate cost savings to faster payment timescales. An automated document management solution, such as V1, scans documents using optical character recognition (OCR) and stores them in a repository, whilst the implementation of workflow can streamline invoice approval. Meanwhile, a spend control solution, such as PROACTIS, automates the buying cycle, improves the management and tracking of an organisation's spend operations, whilst reducing processing time, lowering costs and providing more effective collaboration with suppliers. Further business processes that can be automated, include employee expenses and time and billing. Infor XM and systems@work are solutions that provide these services.


Go paperless
The filing, storage and retrieval of original paper-based documents, is inefficient, in terms of both man power and costly office space. Additionally, paper-based information storage is both expensive and inefficient. Paper records are at risk of damage by flooding and fire, theft, or loss in transit as information is archived off-site due to space constraints.

Many companies have improved efficiency through the adoption of document management systems, such as V1, particularly in the HR, distribution, marketing and customer service areas. Through changing your business processes from paper to digital, such as, invoice processing via an effective document management system, you can improve efficiency as well as meet your environmental goals.




Collaborate socially
Hours of critical business conversations are often decentralised, difficult or impossible to track and ultimately lost. Such inefficiencies can be resolved with an effective social business collaboration solution, which can deliver relevant data to employees, connect colleagues by functional responsibility and reduce reliance on email. To successfully bring social into the workplace, organisations need to integrate business information with business processes. Infor Ming.le™ is a social collaboration platform that unifies business applications and their data into a single contuitive interface. Employees across all areas of the business can communicate and collaborate and easily follow people, assets and processes relevant to the task at hand. The results can be transformative, with the biggest benefits coming from the ability to leverage corporate knowledge in ways that are not possible with the tools most companies have in place today.

For further information on how your organisation can improve its business processes, or to find out more about the solutions mentioned, call us on +44 203 866 8800, or: