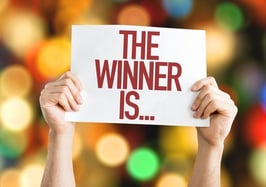 On Monday 1st August 2016 we launched a new prize draw for clients who submitted a Support Case Feedback Survey when a support case is closed. Any clients who filled in a survey between 1st August 2016 and Friday 28th October 2016 would be in the chance of winning a £50 John Lewis gift card and half a day's free consultancy. A link to the survey, along with details of the prize draw and terms and conditions for the draw was included in the support case resolved email that is sent out when a case is closed.
We are pleased to announce the winner of the prize draw is Deon Piovesan at Westminster Kingsway College, who was selected at random on Monday 31st October 2016. Deon and all the other clients who filled in the support case survey since 1st August have since been notified.
We encourage everyone to continue completing the support case surveys as your feedback is very valuable to us.
For further information on our support case surveys feel free to call us on +44 (0)203 866 8801.