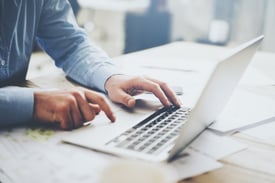 Infor Document Management (IDM) is set to be integrated with the latest release of Infor SunSystems, v6.3 and other SunSystems releases. IDM provides organisations with in-context access to a centralised document repository without the need to open a separate application. With IDM, users can securely store all business documents, while ensuring that rules around governing the permissions around documents are always enforced.
IDM helps with compliance and audit as documents are stored in one place and are easily reachable. Furthermore, with faster access to all business documents, which are connected to other Infor business applications, organisations can improve productivity and optimise decision making.
IDM is powered by Ephesoft® Smart Capture™ Technology to provide both optical character recognition (OCR) and intelligent character recognition (ICR) capabilities to enable more complete document capture processes. This means machine-printed and hand-printed text can be converted into digital formats, thereby diversifying the type of information that can be utilised through the application.
The latest version of IDM also integrates with Infor ION®, which sends real-time alerts to additional Infor or third-party applications when document changes are made.
For further information, call us on +44 (0)203 866 8800, or view this short video clip to see IDM in action: