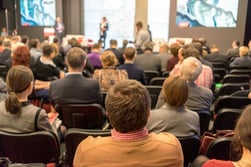 We are delighted to announce that we are exhibiting at the Financial Controllers' Conference 2017 on the 21st June at the ICAEW, Chartered Accountants' Hall, Moorgate Place, London, EC2R 6EA.
The theme of the conference is transforming finance through turbulent times. The event is designed for all financial controllers and finance managers to help them to take the next step in their careers.
The conference will cover:
Economic insights
Technical updates covering tax, financial reporting, blockchain technology
Financial modelling in uncertain times
Improving business performance
8 specialist breakout sessions for you to tailor the agenda to suit you including:
How to network with confidence
Selling and leading change

Bring your finance team for a day of essential technical, operational and career enhancing updates.
For further information, including a full agenda, details of the speakers, pricing and to register, please visit the ICAEW event page: