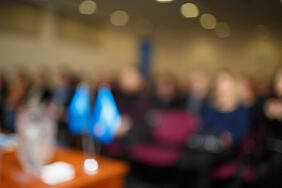 The Eclipse Client Conference 2015 is being held on Wednesday 20th May at Furniture Makers' Hall, London, EC2N 2HE. The event is focussed on helping you get the most from your financial and business management solutions and to provide you with information and ideas that help complement and enhance your existing applications and financial processes.
The day will be filled with informative sessions and workshops presented by Eclipse business partners and staff, plus you will have the opportunity to network with your peers who face the same day to day challenges as you. A full agenda for the event will be released shortly.
Here is why we think it is well worthwhile your time attending the Eclipse Client Conference 2015:
See latest software releases, discover new solutions and best practice approaches to common finance related issues that will help to streamline core finance and accounting processes. Topics covered will include:


Representatives from our business partners will be presenting at the event and will be available to speak with you throughout the day. This provides a great opportunity to meet directly with the software authors and provide them with any ideas to improve/enhance their products.
Find out about the latest releases of your existing business management solutions from Eclipse, including all the new features and modules designed to help you improve the way you work. You will also get a sneak peak in to future releases in the roadmap sessions, helping you to plan for the future.
Pick up tips and tricks to enhance your product knowledge and get the most from your business software.
Learn best practices for optimising finance and accounting processes, along with better ways to utilise the functionality and features within your solutions.
Gain 1-on-1 guidance from Eclipse solution consultants, who will be around to provide help and assistance on your business management systems.
Expand your network by connecting with industry professionals and like-minded Eclipse users throughout the conference during sessions and at the subsequent drinks reception.

Register for the Eclipse Client Conference 2015 today to learn how to improve productivity, efficiency and ROI in the finance department and maximise the value you are getting from your business solutions.
We hope to see you there.