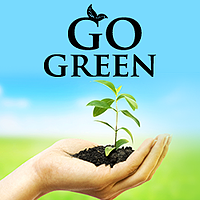 A new Government mandatory carbon reporting rule was introduced on 1st October 2013 for all UK quoted firms to report annually on their greenhouse gas emissions. This means that hundreds of organisations listed on the London Stock Exchange will have to publicly disclose their CO2 emissions whenever they produce an annual financial report.
If your business is affected by the new mandatory carbon reporting rule then we can help. Reducing the amount of carbon you emit is one of the fastest, most effective ways to save your business money. It will also help combat climate change by reducing your carbon footprint.
Professional Advantage's Enhancement Solutions for Infor SunSystems can help your organisation 'go green' by breaking your dependency on paper and driving down the associated labour costs. By automating repetitive manual tasks, you can cut transaction processing costs to reduce or eliminate mundane business process tasks, resulting in fewer errors, more time for review and lower transaction costs.
In collaboration with Professional Advantage, we are running a series of webinars on the following SunSystems enhancement modules. To find out more about our webinars and to register:
We hope you can join us. For further information: