Organisations need a robust financial management system (FMS) to grow successfully. They also need a modern FMS that enables them to digitally transform so they can evolve as their business requirements change. We often find that organisations are held back by their existing financial management platform and legacy solutions, and this can be for a variety of reasons, from heavy reliance on Excel to produce reports, limited analytical capabilities, limited integration capabilities, a lack of multi-currency accounting functionality, and new software releases not meeting business requirements. Whatever your organisation's growth path, whether its new markets, acquisitions or products, in order to stay competitive, it is vital to be able to adapt and respond to changing requirements easily, quickly and in the most cost-effective way.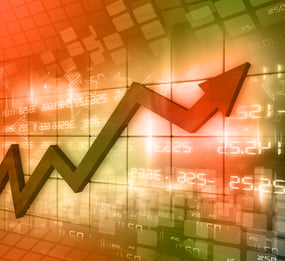 As identified in Gartner's recent 'Cloud Shift' research, organisations are moving to cloud application software as '…demand for integration capabilities, agile work processes and composable architecture' increases, and this will only continue to rise. Cloud ERP systems and SaaS financial management software (software as a service) is designed to scale as a business grows without the need for additional hardware, data centres, or new business systems. It also enables organisations to leverage next generation technology and transform their financial management processes. This is important for fast-growing organisations who need the flexibility to adapt and respond quickly to changing business requirements and market conditions.
The Infor SunSystems financial management platform has a strong reputation within the industry for supporting growing businesses. The solution is designed to meet the specific needs of growing international companies with complex requirements and is trusted by over 9,000 organisations in 190 countries. The latest release, Infor SunSystems Cloud (Infor SunSystems 7), provides further benefits to growing businesses looking for distinct competitive advantage. SunSystems Cloud is a 100% cloud financial management system, and runs on the Infor OS digital cloud transformation platform, which combines information, analytics, cloud computing, mobility, and social business. Infor OS is built on Amazon Web services (AWS), and underlies an organisation's entire business enterprise. The platform brings next generation technology to both Infor and 3rd party business applications, whether in the cloud, on-premise or hybrid.

Here are just some of the ways in which SunSystems Cloud is a perfect match for growing organisations:

Built-in global support

– SunSystems Cloud has built-in global support so organisations can handle any challenges associated with the internationalisation of their business, enabling them to meet local language, currency, regulatory, and tax requirements with ease. It is possible to maintain unlimited companies, each with their own base and reporting currency. Data can easily be consolidated from these companies. Costs can be allocated across multiple companies and inter-company postings can be managed quickly and easily. SunSystems Cloud has unlimited currencies, which can be configured and automatically uploaded. It is possible to store up to 5 currency values for every transaction. The solution is also available in 23 different languages.


Expand without having to add new systems – SunSystems Cloud combines data, processes etc. in one standardised solution across different sites, countries, business units, companies, and corporate offices. It is flexible enough to handle varying requirements, for example accounting structures can easily be adjusted unlike with traditional, static financial management systems.


Comply with regulatory requirements – SunSystems Cloud enables organisations to comply with international financial reporting standards (IFRS), as well as with local statutory and other regulatory requirements. Processes can be customised, which enables organisations to follow common accounting standards, such as GAAP. Furthermore, SunSystems Cloud has built-in audit trails, alerts, and sophisticated data reconciliation, providing organisations with peace of mind that they have a fully auditable environment.


Integrate information – SunSystems Cloud combines ledger data in one place, without having to wait for reconciliations or batch updates, so organisations can close their accounts faster. SunSystems Cloud integrates easily with other Infor and 3rd party business applications via the Infor ION advanced middleware platform. Infor ION is an integration framework and Infor's iPaaS (integration platform as a service) solution. Organisations can eliminate operational silos, improve exception management, and achieve end-to-end efficiency.


Improve corporate performance – SunSystems Cloud's single, integrated environment enables organisations to streamline their reporting and planning processes. They can realign analysis and reporting to meet evolving business needs, as well as immediately identify and report on any business changes.


Increase accuracy – organisations can capture all data in SunSystems Cloud's source system to get a clear overview of their business, identify growth opportunities and make accurate and prompt decisions straight from the source. The solution's dynamic structure enables organisations to quickly incorporate new product lines, manage organisational changes and acquisitions, ensure measurements and KPIs align with the business, protect investments for the future, and limit reliance on IT specialists.


Keep up with the latest technology – SunSystems Cloud provides automated updates, so organisations can benefit from the latest releases immediately, without having to upgrade the software. Organisations can work faster, more flexibly, and more efficiently, without disruption. Infor are continually investing in new functionality to help organisations stay ahead of competition.

Here at Eclipse, we have significant expertise in helping growing organisations with their intricate financial management requirements. Many of the solution's capabilities outlined above are also true of previous SunSystems releases, however SunSystems Cloud provides additional advantages for growing organisations, especially around integration and technological enhancements. They can now future-proof their businesses and reap the benefits that SaaS financial management software has to offer, such as improved security, collaboration and a lower total cost of ownership. For further information please send an email, call +44 (0)203 866 8800, or download the Infor whitepapers: