We proudly hosted our 2014 Client Conference last week at DoubleTree Hilton, Tower of London. The day was packed with a range of informative presentations and sessions from the Eclipse team and our strategic partners, including Infor, PROACTIS, phiLight Software International, Professional Advantage, v1, systems@work and CFMS.
Gary Waylett, CEO of Eclipse, opened the conference by announcing our new solution to clients for the first time, entitled, 'UXC Eclipse Business Process Solution'. This system provides a systematic method for defining, analysing, improving and communicating business processes across an organisation, bringing standardisation, transparency and efficiency.
The keynote speech, presented by Infor's Robert Gordon, Rory Forbes and James Chisham, covered the latest developments and roadmap for Infor SunSystems and Query & Analysis (Q&A). The highlight was a world premiere of the Business Intelligence Dashboards for Q&A Evolve. Evolve is the latest release of Q&A, taking reporting to the next level in a mobile world. The BI Dashboards are a 'most wanted' feature for many SunSystems users and support self-service/ad hoc reporting on DataLinks.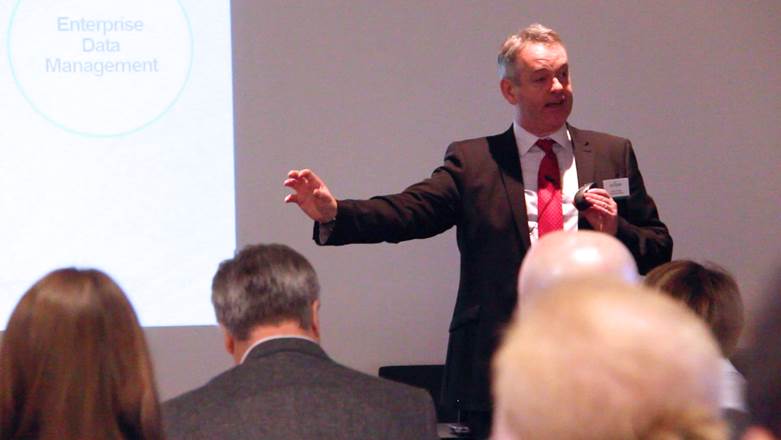 There were also presentations from PROACTIS on eProcurement and spend control, CFMS on Infor ION BI, a solution for planning, budgeting and forecasting and phiLight International on the Sharperlight reporting and integration framework. Clients were presented with ideas on how to leverage these solutions in order to improve efficiencies and streamline processes in and around the finance function.
After an enjoyable lunch, the breakout sessions provided clients with a chance to find out about the full range of business management solutions available and how to get the most out of the solutions they are already using. They were also able to discuss any queries or requirements they have with Eclipse staff. Breakout sessions included:
Infor ION – Get more from your SunSystems Investment - practical examples of how the workflow, alerts and collaboration technology embedded into the Infor ION Framework can be used to improve efficiency across the finance function.
Effective Management of Your Business Processes - a demonstration of how the Eclipse Business Process solution can make business processes and the necessary communication of these processes, both transparent and controllable across an organisation.
Purchase Invoice Automation - a look at how document management software from V1 provides tight integration with Infor SunSystems and other finance systems, enabling automatic generation and posting of accounting entries directly from scanned purchase invoices.
Automating Employee Expenses - a demonstration of end to end expense claim form automation in the latest version of expense@work.
Streamlining Spend Operations - a look at how the PROACTIS Source-to-Contract solutions play a part alongside P2P in a company's broader procurement strategy.
Solution Workshop – Infor ION BI Budgeting & Planning - a look at how the Infor ION BI Planning and Budgeting can streamline and take the stress out of the annual planning and budgeting process.
Software Author/Consultant One-to-Ones - sessions with Eclipse consulting staff.
Streamlining the Payments & Bank Management Process - a demonstration of the enhancement solutions for Infor SunSystems that automate repetitive manual tasks.
Protect & Prepare Your Software Investment – System Upgrade Planning - a session on system upgrades, providing delegates with an opportunity to put forward any upgrade queries they had.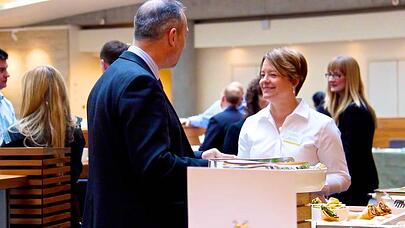 So far, we have received some fantastic feedback from our clients, with 100% of survey respondents rating Eclipse staff as 'very helpful'. This means a lot to us as we pride ourselves on customer satisfaction. All in all, the event provided clients with a great opportunity to meet the Eclipse team and to network with peers at the evening drinks reception. We thoroughly enjoyed hosting the conference and are looking forward to holding similar future events.
If you would like to find out more about any of the solutions that were presented, please get in touch either via email, or call us on +44 (0)203 866 8800.
If you have not yet completed our feedback survey, feel free to here: