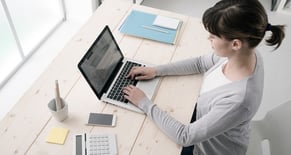 Infor SunSystems v6.3 has been made generally available and includes many new features and enhancements as shared by Infor at our User Day back in September 2016. We outline some of the key strengths of the latest release below.
Greater integration
Infor SunSystems v6.3 runs on the Infor OS platform, which compiles ION

®

, Ming.le

™

, homepages, Infor Document Management (IDM) and more. These modules are no longer separate from each other; in the v6.3 release they are integrated with the SunSystems solution. Additionally, with IDM, you can integrate all of your business documents with your core business processes inside your ERP system or business application, increasing productivity in the process.
More collaboration
IDM enables SunSystems users to collaborate by working on documents in ION workflows, or use them as shared content in Infor Ming.le™ conversations.
Improved analytical opportunities
The new SunSystems requisitioning tool provides greater spend analysis, allowing you to identify savings and supplier performance.
Greater efficiency
With the new, enhanced homepages in SunSystems v6.3, information you need is consolidated into a single source and offers personalised tools that help eliminate wasted time, reduce frustration and allow you to work in the most efficient way possible.
Cost effectiveness
The latest release extends core capabilities cost effectively as modules such as ION and IDM, which used to be separate are now included within SunSystems so you are getting more functionality for your money.
Improved compliance
Infor Document Management (IDM) provides document repository and archive that securely stores all of your documents. You can make sure you always have the information you need and that you are prepared for audit compliance.

For further information on Infor SunSystems v6.3 feel free to get in touch on +44 (0)203 866 8800 or download our recent webinar recording: