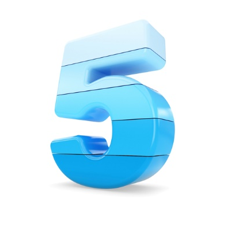 The daily purchase-to-pay (P2P) cycle involves so much expenditure and organisational resource, there are opportunities for savings that can't be ignored. You know that if you can improve that process, you can improve the bottom line or return from budget. The question is just, 'where to start?'. In this blog post we take a look at five ways to get started in the pursuit of purchasing cost savings that are to be found in the P2P cycle for most organisations.
Have the right staff in control of what is being bought - it's important that the right members of staff are in charge of purchase requisitions for budget control, quality and risk control and fraud protection. Indicators of a lack of control include invoices with no PO number, excessive AP workflow as well as frequently surprised managers who are not aware of what is being bought and from whom. Improve control by having clear authorisation rules in place, ensuring everyone is aware of the rules and tracking unauthorised purchases.
Ensure enough visibility of purchase commitments to properly manage budgets - ensure managers have enough visibility of purchase commitments to properly manage their budgets for budget control, cash flow management and operational productivity. To find out if visibility could be improved, ask managers how they decide if a request can be approved or not. Frequent end of year budget crisis may be a sign that visibility is limited. Ask yourself if/how you know what your organisation's overall cost pipeline is. Improve visibility by putting in place good authorisation procedures, capturing purchase activity early and making information accessible.
Get the best value for what is being spent - it's important to check your organisation is getting the best value for expenditure as you don't want to pay more than necessary, you want the best overall value, to avoid risk, to fully leverage your spend and to continuously improve. To check you are getting the best value you can look at the percentage of spend under management, your number of active suppliers and your reporting ability. Identify and focus on preferred suppliers, making them known to staff and indicating the importance of using them and caputure all purchase history.
Ensure the payment process is properly managed - ensure the payment process is properly managed to avoid potential for overpayment and fraud and to gain savings from early payment discounts. Signs your payment process isn't being properly managed include, a high percentage of invoices that arrive without a corresponding PO number, reliance on manual invoice matching and high discounts being lost. Improve your payment process by capturing PO information for as many purchases as possible, establishing tolerances, resolving all discrepancies and minimising the elapsed time for payment authorisation.
Increase efficiency - it's important that an organisation's P2P process is as efficient as it can be to ensure organisation-wide productivity, to keep accounts payable costs under control and to ensure compliance. To monitor efficiency look for lead time for invoice posting, invoices processed per AP employee and number of supplier enquiries per month. Improve efficiency by streamlining the process without giving up the necessary controls. An effective P2P system should lower cost per transaction, accelerate buying proceesses and dramatically streamline AP.

A P2P system can help you address such Spend Control challenges and achieve the improvements you are after. The PROACTIS P2P solution helps organisations obtain best value and control on eProcurement. For further information call +44 (0)203 866 8800 or view our PROACTIS P2P webinar recording: