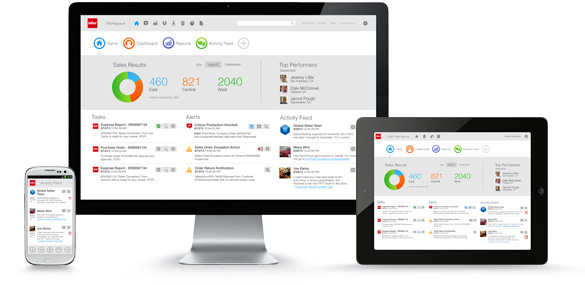 We have had lots of discussions recently at Eclipse about the key reasons for upgrading to the latest version of SunSystems, Infor10 SunSystems (v.6) and the corresponding benefits the solution brings.
Not only are upgrades essential for protecting your investment and preparing for your future business needs, but they ensure that you benefit from the latest technological advances allowing you to work faster and smarter.
Whilst SunSystems Versions 4 and 5 are very well regarded and reliable financial management systems, the additional contemporary functionality found in the latest release, Infor10 SunSystems, is of real use and benefit and is worth taking a look at.
If you are considering an upgrade to this version you will need some good reasons to help you build a business case. Here is a summary list of high level benefits that Infor10 SunSystems has over previous versions of the software:
Accessibility
The new web-based interface allows access to SunSystems either from your desk or remotely and to enjoy a completely new user experience through the new, intuitive user interface, providing easier navigation between components. In-context business intelligence capabilities deliver information directly to your finance team, speeding up processes and making information readily accessible.
Speed
The unified ledger in Infor10 SunSystems gives you fast, easy access to smart transactions that deliver not just data, but detailed information within the context that you define. The Infor WorkSpace interface allows you to access an extended range of business solutions through a single login point, combining deep industry processes, analytics, and collaboration that help you make better and faster decisions.
Efficiency
Infor ION, only available with Infor10, is an entirely new approach to connecting and integrating multiple applications, creating an end-to-end solution for improving your entire business process. It provides workflow and alerting capabilities, which prevent errors and quickly address problems when they occur. Infor ION connects staff, applications, machines and data in real-time so they work better together. Find out more about ION.
Flexibility
A high level of configurability allows you to tailor the system to the exact needs of your business. It is now possible to customise forms and input screens to collect the data you need and to give the right look and feel to your system. By leveraging mobile technology, you can access your solution via your iPad or other mobile devices meaning that you can work wherever and whenever you want.

Hopefully, this highlights why upgrading to the latest release would be highly beneficial for your organisation. In summary, Infor10 allows you to focus on the most important tasks in your core business operations to achieve better performance quickly, seamlessly, and flexibly.
Feel free to check out our 'Upgrading to Infor10 SunSystems' webinar recording for more details.
For further information, or to discuss your upgrade requirements please feel free to get in touch: