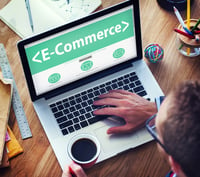 In many organisations, accounts payable staff process a large number of purchase order and invoice transactions daily. For many, these transactions originate from paper-based documents and require a great amount of administrative effort to prepare, code, distribute for authorisation and ultimately post into the finance system. Such processes are extremely inefficient. Not only is there a cost involved to send/process paper documents, there is also a time lag between leaving one party and arriving at the other. When transactions are lost, further delays disrupt the buyer's operations and hurt the supplier's cash flow. Finally, phone and email account status enquiries waste valuable time for both parties.
Automating suppler interaction through a self-service supplier portal and electronic commerce minimises the workload burden for both AP staff and suppliers. Paper POs and invoices are replaced electronically with ready-to-process einvoices and POs, phone calls and emails are replaced with self-service online account status enquiries. This improves the way AP teams interact and collaborate with their suppliers. Self-service supplier portals can provide a single view of data, which enables the two parties to easily share information, enhance supply chain performance and facilitate dispute resolution.
Accounts Payable News Today predicts that, 'In the next three years, ERP and procurement solutions will continue their gradual adoption, while portals establish themselves as a mainstream offering with rapidly increasing adoption'. This is not surprising seeing that the benefits of automating supplier interaction in this way are significant for AP in terms of:
Reduced cost of PO creation and delivery
Reduced cost of invoice processing
Everything is centralised, so no more lost transactions and associated delays
Reduced cost of responding to supplier account status enquiries
Improved supplier relationships

In turn, suppliers also benefit with reduced cost of PO receipt and handling and invoice creation and delivery, greater invoice and payment status and improved customer relationships.
Here at Eclipse, we provide the PROACTIS Electronic Commerce solution, powered by the PROACTIS Supplier Network, a cloud-based channel, to help companies automate supplier interaction and enhance their Purchase-to-Pay processes.
For further information, call us on +44 (0)203 866 8800, or check out our, '8 Reasons to Get Your Suppliers Online' blog post. Alternatively, check out our related blog posts: