Infor has been recognised as a leader in the 2023 Nucleus Research Integration Platform as a Service (iPaaS) Technology Value Matrix Report. The report positions Infor as a leader for its iPaaS platform, which comprises the Infor Intelligent Open Network (ION), an advanced middleware framework that forms part of Infor OS (Operating Service), and the Infor API (application programming interface) Gateway (the common gateway where Infor hosts its RESTful APIs, as well as where third party APIs can be proxied and accessed in the same place). As explored in our previous blog post, iPaaS solutions deliver enormous benefits to organisations, helping them to transform digitally, work more productively and ultimately boost business agility.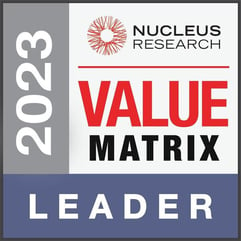 In June 2023, Nucleus Research named Infor as a leader in its iPaaS report for the functionality and usability of its iPaaS solution. In the report, Nucleus Research describes how organisations are continuing to rapidly adopt digital systems and extend the size and complexity of their technology stacks. As a result, iPaaS solutions have become essential in providing organisations with a centralised hub for integrations, workflow automation, and managing integrations across disparate systems.

Over the past year, Infor has improved Infor OS and its iPaaS platform. Enhancements have been made to its Coleman AI platform and there is a new Backend as a Service (BaaS) framework, which serves as a dedicated API lifecycle platform to build standalone serverless cloud native microservices and expose them as REST APIs in the Infor API Gateway. The entire Infor OS platform (including iPaaS, data management, extensibility, and AI/ML) is also now offered as a standalone platform on AWS marketplace.

Infor's positioning on the iPaaS technology matrix: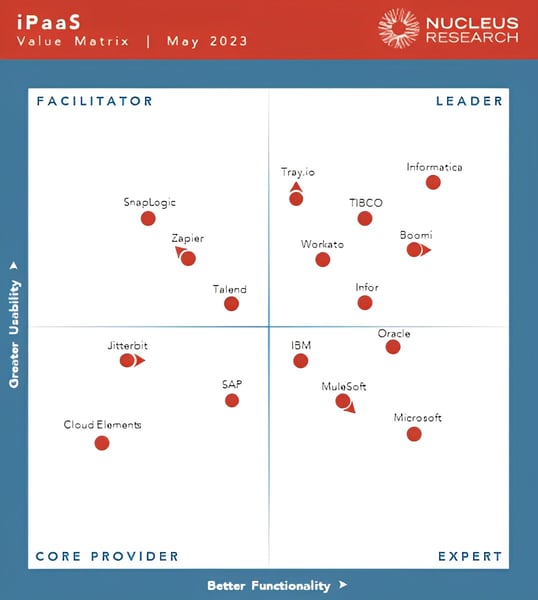 As a long-standing Infor partner, it is great to see Infor's commitment to continuous technological innovation and this is evident in the success of its iPaaS solution. For further information please call +44 (0)203 866 8800, send an email, or download the full iPaaS technology report: