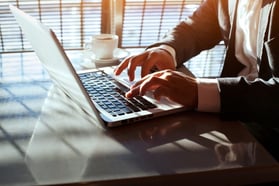 Many organisations have an assortment of disparate, disconnected business applications, which makes a coherent, coordinated effort across a company difficult. To succeed in a digital business era, organisations need to move towards connected technology platforms where integration, analysis and collaboration are easy.
The Infor team have been busy improving the user experience for all Infor users. The new Infor Xi platform provides unparalleled capabilities for integrating and extending Infor business applications. With a mobile-first design, Infor Xi provides a single unified platform, with a cutting-edge user experience and unmatched analytical capabilities. The platform makes it easier to tailor and expand your technology infrastructure to meet the needs of your business.
The technologies within the Infor Xi platform were designed to cover the widest range of emerging business needs. The technology bundle includes, the Infor ION integration framework, Infor ION API, Infor Ming.le social collaboration, Infor Document Management (IDM), Infor Business Intelligence, Infor ION Business Vault, Infor Federated Services (the process of managing new users, giving access to applications and integrating application functions across your business) and Hook & Loop UX. The technology stack is installed at once, saving an orgnaisation from having to piece together the different modules, and is more cost effective than previous options. If you already have one or more of these applications, you can upgrade to the Xi platform and get the other components for free (restrictions may apply). Entitlement is managed through contract and licensing, not installation.
Organisations already using Infor applications can benefit from Infor Xi in terms of easier integration, more extensive single sign on, better user management and simpler maintenance. Infor Xi enables organisations to adapt to business changes overtime, with the flexibility to add to and modify systems as a business grows.
Here at Eclipse, a large number of our clients are using the Infor SunSystems financial management solution. The latest release of Infor SunSystems, v6.3, runs on the Infor Xi platform, so the various applications including ION, Ming.le, IDM etc. are no longer separate modules. Xi is part of the fabric of SunSystems v6.3, providing more collaboration and interaction with systems and staff, further analytical opportunities and more efficient system administration with a lower TCO.
For further information on Infor Xi, get in touch on +44 (0)203 866 8800, download the brochure, or view the webinar recording to see how Infor Xi enhances Infor SunSystems v6.3 with greater integration to additional Infor applications: